I've been reading since I was a child. I can't remember a time in my life where I didn't read. As a child, I didn't like thick books, it scared the hell out of me. I always wanted to read short books so that I would be able to finish a lot of books in a short span of time. Reading short books in a short span of time is kinda a big achievement for me way back then. I listed below some of my favorite books when I was young, and I'm pretty sure most of you heard a title or two from the list below.
1. Geronimo Stilton 
I've always been fascinated with the famous mouse, Geronimo Stilton. This was the book I always ask my mom to buy for me whenever we are in a bookstore or attending a book fair. There were a lot of books in this series and each adventure in each book is very entertaining for a child. The books has enough colorful pictures that can get a child's attention and help them imagine with their reading. I haven't read all of the Geronimo Stilton books since they were a lot and I think until now they are still producing new Geronimo Stilton titles.
As I've mentioned in my Sunshine Blogger Award post, there was this time when I wrote a letter to Geronimo Stilton asking to meet him and how I am enjoying his adventures in different books. I asked my mom to mail my letter for him but even until now I haven't received any response from him. I'm not sure if until now he still has his address posted at the back page of each book because that's where I got his address.
2. Magic Tree House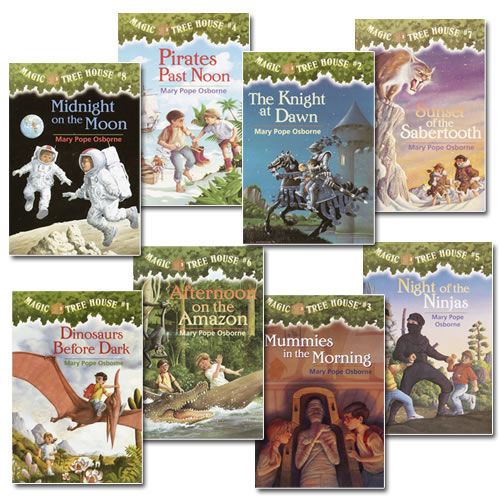 I learned about Magic Tree House in our school library. The protagonists were two young children named Jack and Annie, one day they discover a magical tree house filled with books and different books meant different journey. Every time they read a book, they are transported inside the book, they are living in the story and they have different missions to accomplish.
What I love about these books is because I felt like I was part of their team, going to different places and accomplishing different missions. I enjoyed traveling through time to different places around the world with them.
3. Goosebumps
I discovered Goosebumps from my older brothers way back then. Goosebumps is a series of children's horror fiction novellas by American author R. L. Stine, published by Scholastic Publishing.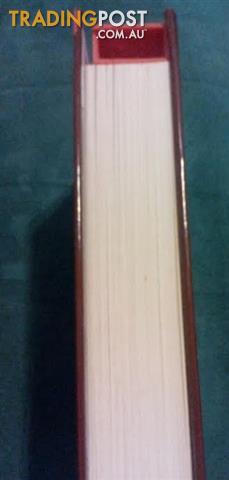 They have this hardcover of Goosebumps, it was the First Fright Light edition, where there were 3 stories inside and when you open the book there is a reading light attached to it at the top of the book. I tried finding a photo so that you could see it, but this is the only one I see (see photo to the right). The red square thing in the upper part was the reading light.
I still remember a couple of sleepless nights every time I read a Goosebumps book because there are titles that were really scary. Eventually growing up I outgrew them and reading Goosebumps is one the reasons why I like watching horror movies or reading horror books. I admit that there are times whenever I watch or read horror books, sometimes it scares me too but every single time, after being scared, I realize at the end that they are just fictional.
How about you? What are the books that you love reading as a child? 
I'd love to know about it in the comment section below, can't wait to talk with you guys!